The Basics
---
Colour Picker
For most options involving the change of colour, you may use the colour picker to select your desired colour, and you may enter the hexadecimal code. Simply click on it, and a popup will appear for you to choose the colour.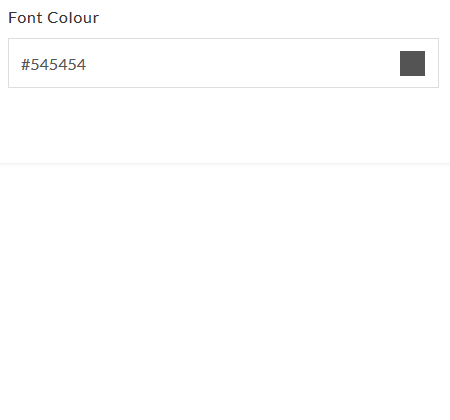 Font Editor
Most elements involving text on your Showcase have their relevant options to allow you to change the look of your fonts as you wish. Before committing to save, you are be able to see an example of how it will look.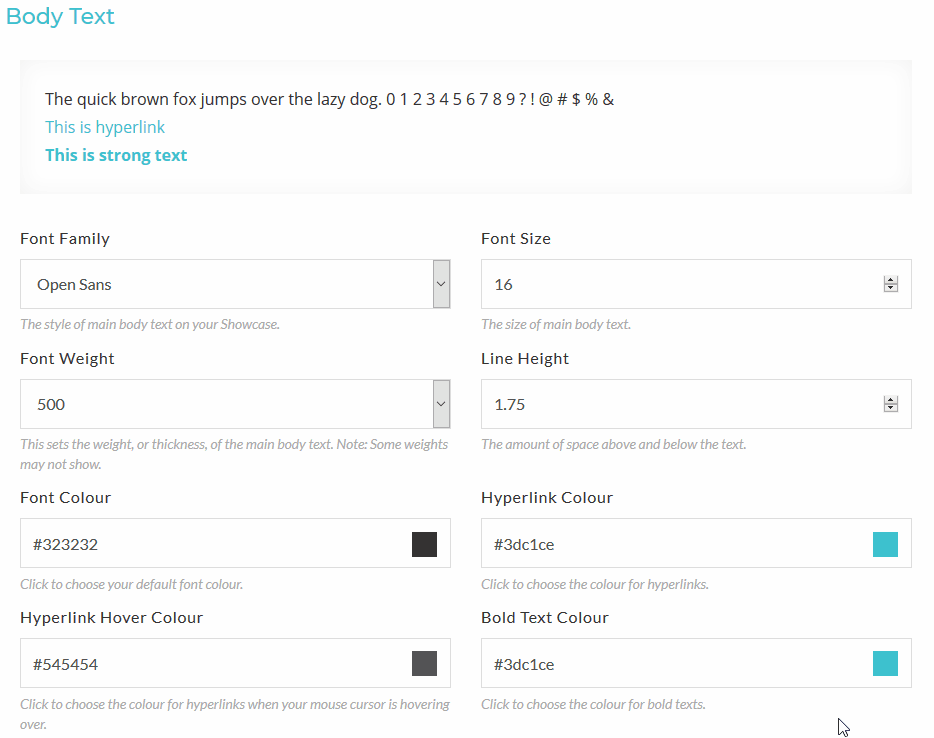 Upload Restrictions
Do note that when uploading images, each image is limited to a maximum file size of 10 MB.
The following file types are accepted: .jpg, .jpeg, .png, .gif, .bmp, .tiff